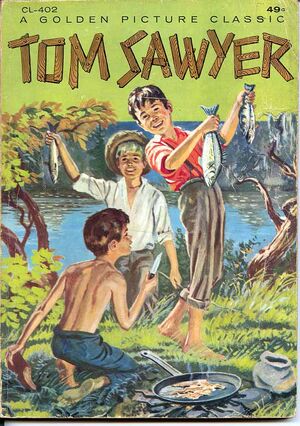 Welcome to The Tom Sawyer Wiki
Edit
Tom Sawyer is a boy who grows up in the late 1800's. If you need help, see one of our admins:Kickinitkim
Kickinitkim
. I was inspired to make this because this was my spring play at school.
Describe your topic
Edit
This is the Tom Sawyer wiki. Feel free to edit.
Latest activity
Edit
Featured User @.Cinderflight
Featured Character Beckey Thatcher
Who should be the featured user of July?
Who should be upgraded to Chat Moderater?
Who should be upgraded to Admin Status?
Ad blocker interference detected!
Wikia is a free-to-use site that makes money from advertising. We have a modified experience for viewers using ad blockers

Wikia is not accessible if you've made further modifications. Remove the custom ad blocker rule(s) and the page will load as expected.